New Glasshouse 2018/19
RippleAquaplast Ltd were approached late in 2017 to discuss and propose a complete irrigation solution for a new one hectare glasshouse. The glasshouse was to be constructed on a green field site adjacent to an existing nursery area.
The requirements were as follows:-
A new pumping system to be located in the existing pump house area
A new water storage tank
Pumping and filtration system for the reservoir to fill the above tank
The ability to dose fertiliser through spray lines and hose watering systems
Recovery of the drainage water from the existing nursery into a reservoir on the new site
A new overhead sprinkler system with solenoid valve controller
Environmental control for four zones including propagation and production areas
A low level irrigation system (e.g. capillary/sand beds/sub-irrigation)
A festoon hose system per bay
Provision of hand watering points
What we did
The following solutions were proposed and implemented:-
A Lowara variable speed drive (Hydrovar) pumping and header system
A 24 x 10' Galvanised water storage tank with EDPM liner and anti-algae cover
A Lowara submersible pump with water transfer pipe, float switch controlled panel and automatic self-flushing screen filter
A Tefen fertiliser dosing unit with an on/off selector
An existing drain was utilised to recover the drain water into the reservoir
Each glasshouse bay has two spray lines with a sprinkler configuration designed to water half the bay very accurately with limited over spray into adjacent bays
The vents, screens, heating and sprinkler irrigation are controlled via a bespoke Gavish system
Capillary sand beds were selected as the low level option with the header system from the new pump having outlets for the float tanks
Hand watering points were allowed for at appropriate points along the central pathway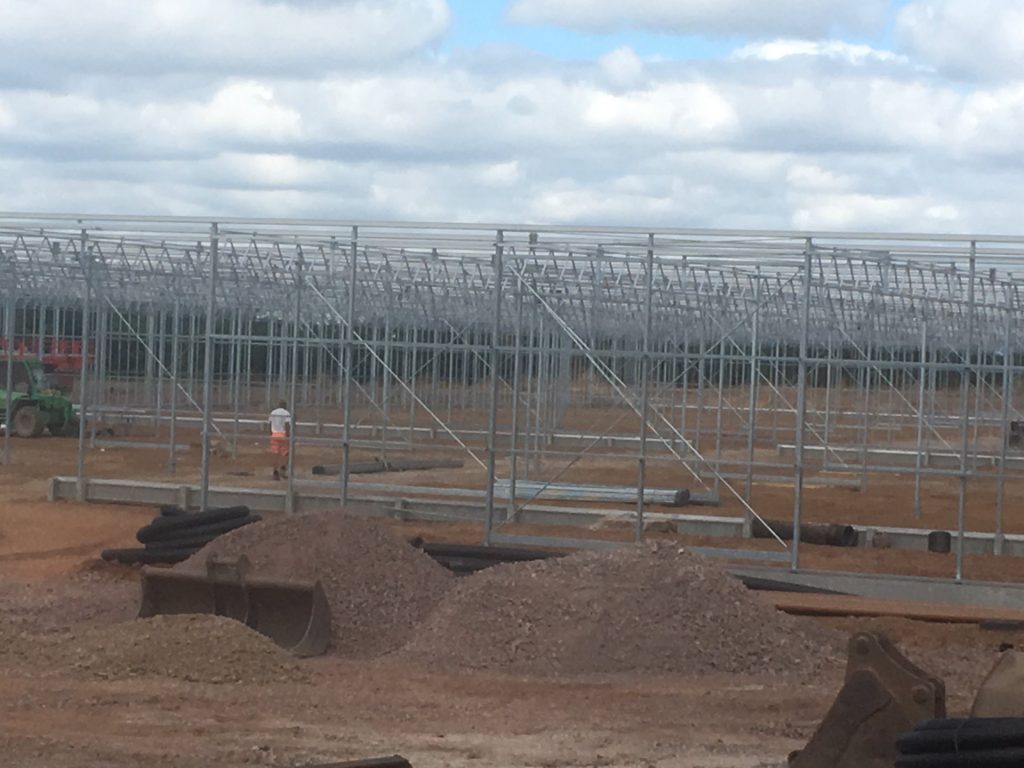 The system was installed in late 2018 with a view to being fully operational in early 2019.