2 years ago, Burnside Farms started a major undertaking mid-way between Dundee and Aberdeen. Apart from the terrain the water source was over 600m away with sometimes questionable quality. The total suspended solids (TSS) in the water changed when they had heavy downpours.
Their first project of blueberries required the full range of NaanDanJain drippers, PE tube, Yamit filtration, Lowara pump sets and the Gavish fertilisation rig. With just one crop, only two fertiliser legs plus acid were required but due to their quick expansion onto raspberries a further two legs have been added.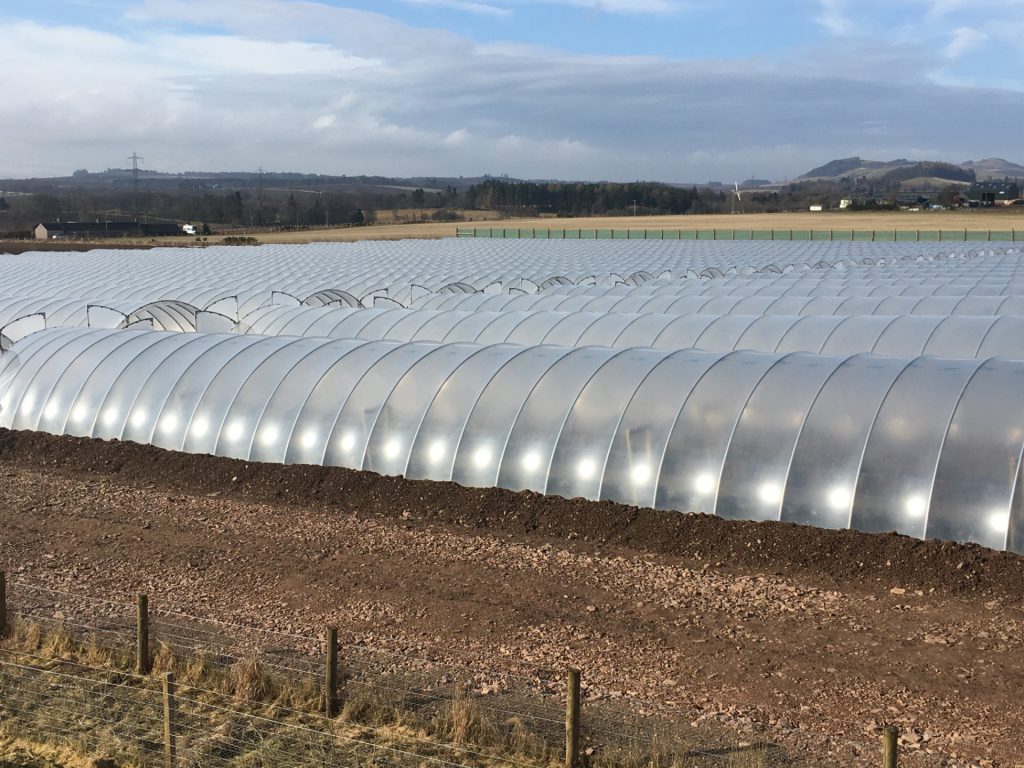 On their original project, the simple IBCs were utilised for fertiliser mixing, however, the next project required 4 x 6000 litre tanks. Each has its own water fill and air agitation to keep the tanks filled up and no settlement of chemicals at the bottom. The acid injection leg has also posed problems with a high concentration of acid being delivered. To reduce the peaks and smooth out the control a dilution system automatically mixes water and nitric acid together without human intervention. The ratio can be changed to suit the requirement.
A remote field has also been added to this system and due to the distances involved we installed our two wire decoder unit to allow valve control.
The full Greenline software has been added to a PC to allow full data collection and interrogation.