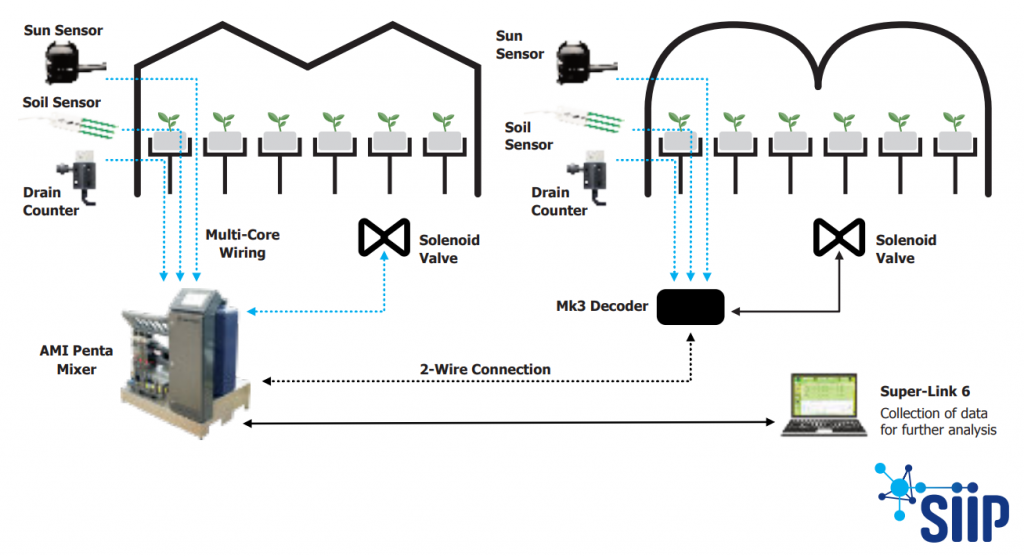 The Fully automatic SiiP system receives a live constant update from in-field sensors via multi-core or 2-wire by the revolutionary Mk3 Decoder.
⚫The user sets up their target set-points, based on their growing requirements, sits back and focuses on the actual growing of the plants.
⚫The SiiP system takes out the worry regarding, exactly what level of irrigation and feeding is
required, when compared to the traditional methods of monitoring your irrigation by hand
every 1 to 2 hours or every 30 minutes by radio, assuming no missed signals!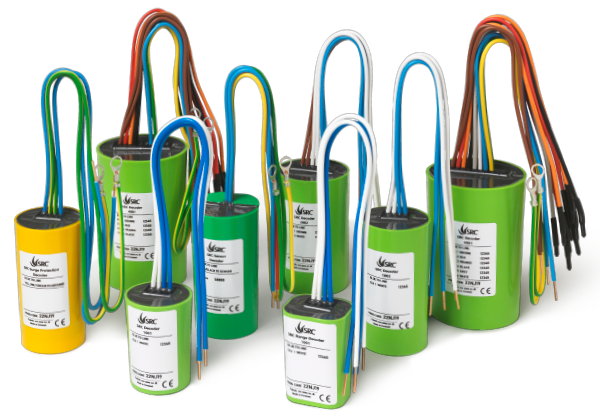 Next generation MK3 system:
⚫ Up to 800 decoders per 2-wire/
interface
⚫ More than 75 active
⚫ More than 75 sensor decoders
⚫ Wire run up to 3km/10,000′ star
12km/40,000′ loop
⚫ True two-way communication
⚫ Comprehensive diagnostic capabilities
⚫ Get in touch for more details