Ripple Aquaplast was contacted to design a new sprinkler system to help control the humidity and assist with cooling of a glasshouse containing strawberries in gutters. During the consultation process, RA offered the solution of an under gutter larger micro sprinkler thus offering the humidity and cooling requirements but with considerably fewer lines and therefore reduced cost.
The advantage of working with a sprinkler manufacturer like NaanDanJain (NDJ) is that their range is extensive, their experience global and therefore the solutions can be built around budget expectations.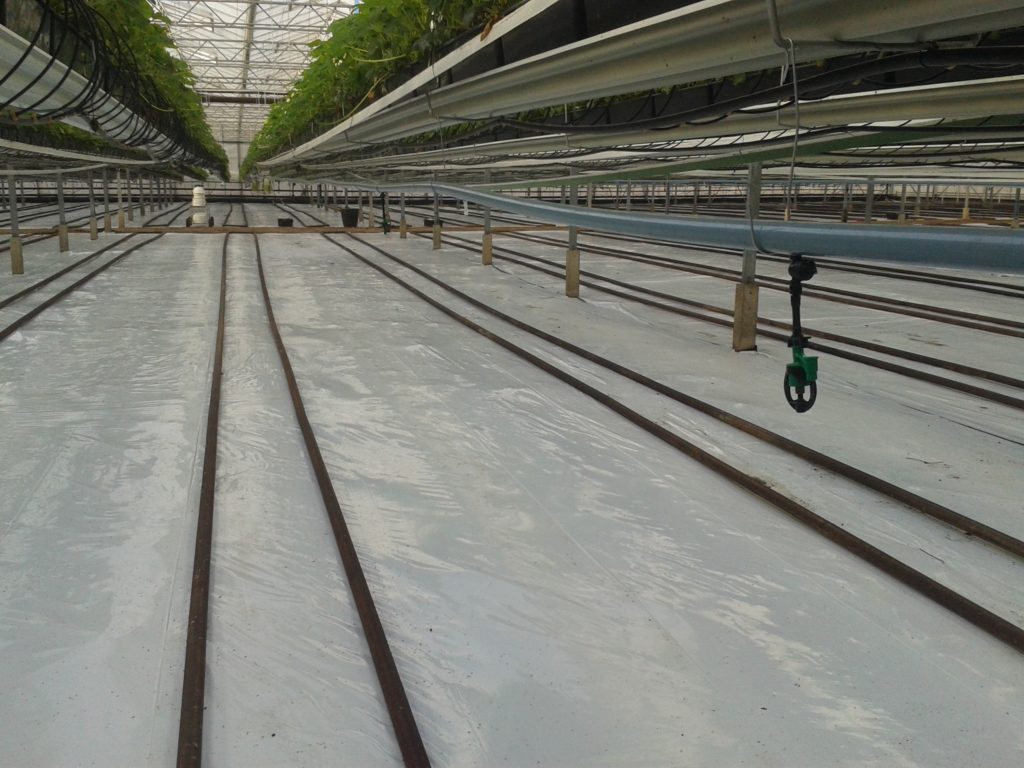 Hence, one sprayline was fixed every 6.4m in the Venlo glasshouse with a sprinkler every 3m along the line, using NDJ Aquamaster up-side down sprinklers gives 5.5mm/h precipitation with a CU greater than 85% which is more than enough for this application.
Another great advantage of NDJ is the wealth of knowledge available in the company. For this design Mr Arie Peleg gave various options depending on Haygrove's priorities. Arie has 35 years micro sprinkler design experience specialising in glasshouses. He has managed and developed the Dutch market for many years understanding the higher needs of glasshouse customers.