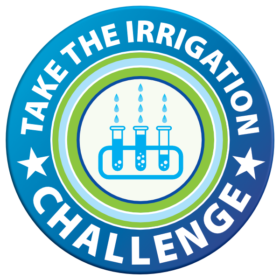 Let us know what irrigation challenges you face and we'll test your system, free of charge, and give you an answer to your problem!
Sometimes Your Current Irrigation System Needs a More In-Depth Health Check to Improve its Performance and Help You Achieve Better Yields
With the pressures of growing in general, it is often assumed that the drippers and sprinklers you've installed are performing to their declared level, because that's what they do, isn't it? Well, actually, no. So many things can affect the operation of the irrigation, that a considerable amount of testing and on-going management has to be factored into the irrigation manager's routine and so often, this just does not get done. Ripple Aquaplast's FREE Irrigation System Testing Service (ISTS) can help you identify performance problems and make small adjustments to your current system, improving it's performance and helping you achieve better yields.
And It really is free. At Ripple Aquaplast our approach to irrigation is different. Yes, we sell irrigation systems but our aim is to build a long-standing and trusted relationship with you, the grower, helping you to get the very best from your irrigation system. Even if we haven't installed it. A member of Ripple Aquaplast's Irrigation Technical Team will make an appointment and work with your irrigation manager, working on the areas that you highlight.
Even If The System Isn't Ours We'll Treat It As If We Installed It!
Our Irrigation System Testing Service (ISTS) Focuses on Three Main Areas of Output & Performance
Dripper Systems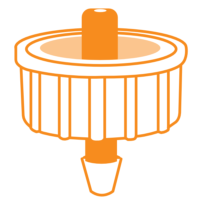 A wide variety of factors affect the performance of drippers and, whilst we cannot check every dripper, we can use internationally accepted statistical analysis.
Using a laser level, we assess lateral and sub main slopes with regards to the closing pressure of the drippers, ensuring 100% CNL operation
We take the actual reading from the rig of the lph and compare it to the theoretical
We calculate, for each valve selected, 27 catch points and import into the European Standard Drip Variation Software
We collect outputs over three cycles
We offer the results in tabulated form, giving actual readings and their variation from the average
The data is presented in a small easy to understand report and indicates whether action should or should be taken.
We check the general condition of:
The water in the drip line
The positioning of the stakes
Drippers for splitting
Leaks
Pressures and pressure variations across the valve section.
This can give an you an accurate representation of each valve block tested and, therefore, the overall general condition of your system.
Sprinkler Systems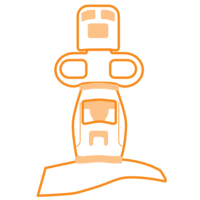 When looked at in relation to the width of the structure/bed, the height of sprinkler from the crop, system pressure and air movement, the results can be radically different. The use of SPACE (Sprinkler Profile And Coverage Evaluation), created by The Centre for Irrigation Technology (CIT) at California State University, can assist greatly when designing a sprinkler system. Many sprinklers have databases which are compatible with SPACE, which can allow for a very accurate theoretical selection of any sprinkler. Similarly it can quantify the uniformity levels of any system in situ. SPACE allows designers to place sprinkler heads in almost any configuration and combination; calculate the uniformity and then display the coverage using actual sprinkler test data. Designers can make economic comparisons of different sprinkler layouts to assess the feasibility of upgrading an existing system or choosing a new system.
The factors that affect sprinklers are broadly similar to drippers but with one important difference. With so many variations, each micro sprinkler can offer a slight difference to the next.
Filtration Systems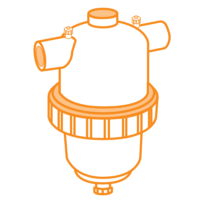 So often a filtration system is selected without taking an appropriate sample of the irrigation water. It is a common issue in the UK that filtration systems tend to be under-sized, resulting in auto-filters that are constantly back flushing, or worse and sand filters, which have media that has passed the effective use-by date and just isn't operative.
Step 1:
We will take a sample of irrigation water up stream of the filter and send to our labs for analysis and in particular the TSS value.
Step 2:
When used in respect to the pumping capacity this will allow us to calculate the correct filtration area and micron to compare with the filter in situ.